Archive for category General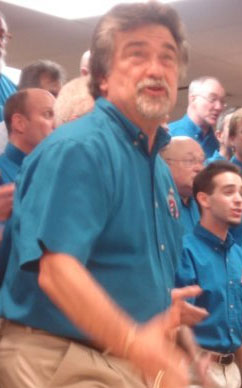 Today's show is an interview with Chuck McKeever – we talk about choreo plans and practice, quality coaching and the upcoming Harmonizers retreat weekend.
Don't miss the chance to see the Choir of the World concert on June 27.  There are only a few seats left so order your tickets at www.AlexandriaHarmonizersPresent.com
Also, don't miss Harmony College East coming up in a couple of weeks.
Want to change the life of a young person and also ensure the continuation of our society?  Sponsor a young singer or quartet and help them get to the Youth In Harmony Camp that happens each year as part of HCE.  Only a few days left to register.
Podcast: Play in new window | Download (Duration: 24:25 — 18.2MB)
It's a new idea that germinated just a few days ago.  A grand experiment that may lead to greatness or great failure 🙂
Tune in for the official podcast of the Alexandria Harmonizers – coming soon…