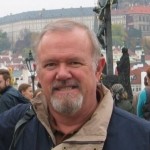 This weeks interview is with Ken Fess, the producer of the Choir of the World concert coming up on June 27 and as it turns out has produced over 85 concerts for the Alexandria Harmonizers.
Enjoy some insider details about the planning behind this great show and in turn some tips that you can use for planning and producing your own chapter (or other) shows.
If distance precludes your attending the concert you'll want to sign up now for the Choir of the World Webcast.
Thanks to Jordan Truesdell for the audio feedback & questions.
Podcast: Play in new window | Download (Duration: 31:45 — 22.8MB)