Posts Tagged wayne adams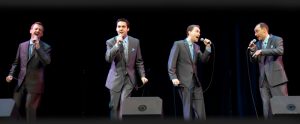 Ever wonder what it would take to move your vocal ability to the next level?
Have you ever had a 'not so intelligent' question you were afraid to ask a vocal expert?  Hopefully, we asked it for you as it's obvious the brain trust was on the other side of the call.
We are pleased to present an incredible interview with two excellent vocal technicians and teachers – Wayne Adams and Tony Colosimo.  Along with their impressive resumes, both are just great guys and represent Barbershop harmony well.
I hope you enjoy this as much as I did!
Podcast: Play in new window | Download (Duration: 39:46 — 30.7MB)