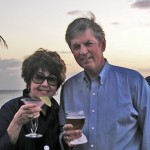 Today's interview is with another incredible individual.  For years Geri traveled the world as a performer in acting, dance and music.  Then a chance meeting 28 years ago with a curious Harmonizer began a relationship that brought gold medals to the chorus and continues to this day.  Enjoy a glimpse into the life of this amazing person.
There are still a few seats left for the Choir of the World Concert! Get your tickets today…  If you'd like to watch from afar sign up for the Choir of the World Webcast.
We want to hear from YOU!   Skype ID:  Harmocast – call and leave us a message!  Make it interesting or funny and we'll include it on the show.   You can also call (703) 794-2730 and leave a voice message – or just record something to an .mp3 file and email to info (at) harmocast (dot) com
Want to teach a tag on the show?  Just record a tag teaching segment and email to the same address.
Podcast: Play in new window | Download (Duration: 27:56 — 19.1MB)